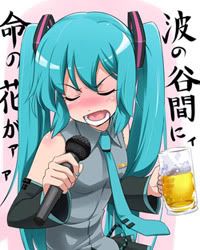 Google
said that this is just the beginning of
Gmail app
on iOS platform. The development team will continue to add more new features in the future. However, for those who already use Gmail app must logout before install the latest version.
Google's Gmail app is simple and easy to use interface specifically customization to make it suitable for use in touch
. That means that the interface buttons have been designed for use by finger touch.
Even though iOS device users are able to use Apple's
Mail app
to use Gmail, for
the new Gmail app will be very convenient
, especially for applications that are not available on the Mail app as well as the interface menus that can slide out. The user can access Inbox, Sent mail and folders which users used to create very simple, as when you use Gmail app, then you would not want to return to Mail app to
Gmail
forever.